Welcome to Spiritual Athletica
At Spiritual Athletica we are passionate about getting you results. Everyone's needs are different but usually goals can be quite similar- to be the best version of yourself! Our clients can range from those wanting injury recovery to looking fabulous in a bikini… and plenty that want it all!
A group environment will motivate and inspire you to come along & achieve what you never thought was possible with your body, mind & spirit!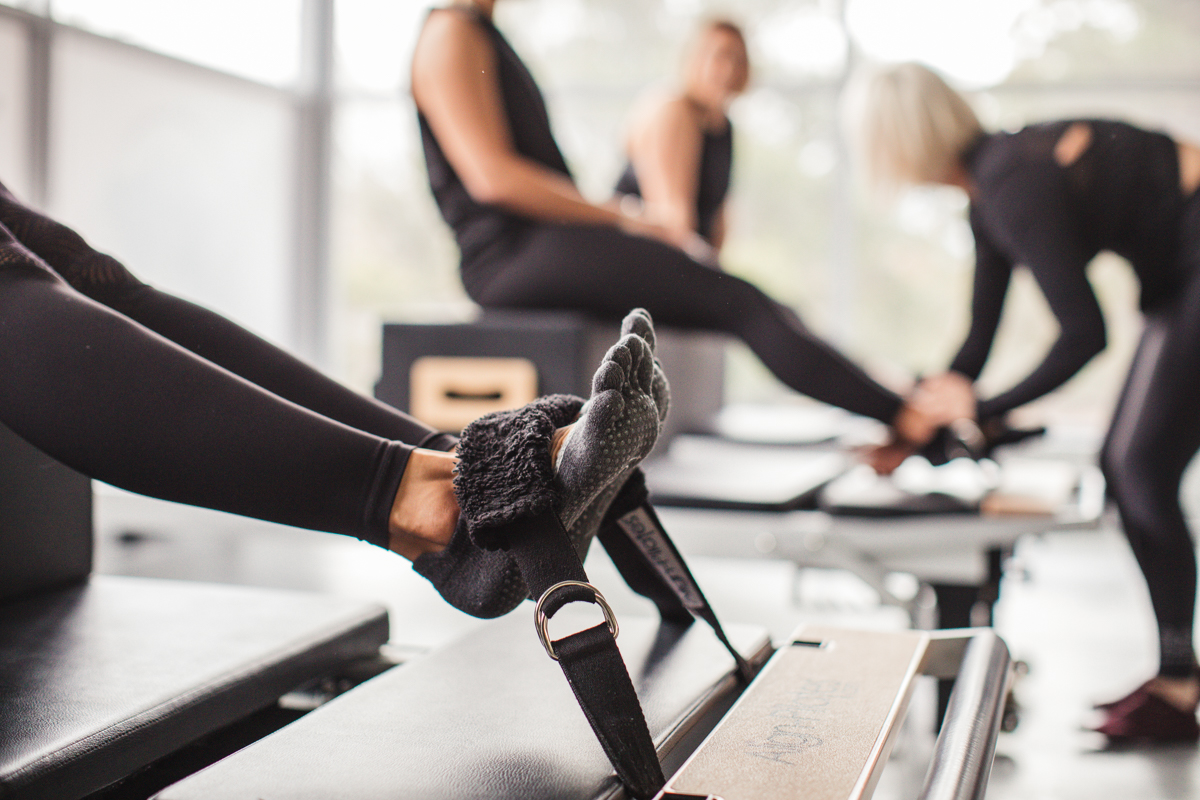 Reformer Pilates
Pilates Reformer classes are proven to improve your metabolism & decrease your body fat by increasing your lean muscle mass. This class is a perfect, no impact way to target your whole body whether you are recovering from injury or simply looking for a stress free way to stay in shape & look amazing!
Pilates Reformer allows you to achieve tailored results, whether toning up or looking for improvement in core strength and flexibility, Reformer Pilates caters for all levels of fitness and strengths.
Tone EVERY muscle in your body.
Strengthen your core, lower back & pelvic floor.
Improve metabolism, flexibility, bone density, posture and balance.
Motivating & fun classes with qualified and friendly instructors.
Cycle & TRX Suspension Training Classes
TRX (Total Resistance Exercise) Suspension Training – A specialised form of suspension training that utilises equipment developed by former US Navy Seal Randy Hetrick. TRX uses bodyweight exercises to develop strength, balance, flexibility and core stability simultaneously.
SHRED – Total body workout combining 30mins of Cycle then 30mins of TRX resistance training. May also have kettle bells and dumbbells (depending on fitness levels and injury) to level up and maximise your results. Weekly Saturdays 6:30am.
CYCLE – A 45 minute indoor cycling class that features high-intensity cardio and muscle-sculpting training to both increase metabolism and burn calories during and after your class. It's much more than a workout – it's a powerful mind-body experience. We ride together in a candlelit studio to the rhythm of one-of-a-kind playlists. You're coached by magnetic instructors who support, coach and push you to reach your personal best. We sweat, reach and recover together.
SILENT CYCLE It's a Silent Disco on Bikes! Its a party in the Cycle Studio – put on your headphones, turn up the music and dance on your bike like nobody is watching! Bring your phone and headphones to Bluetooth to your instructor and their class playlist. You will need to bring your own headphones & phone & download the free app AppAudio to connect.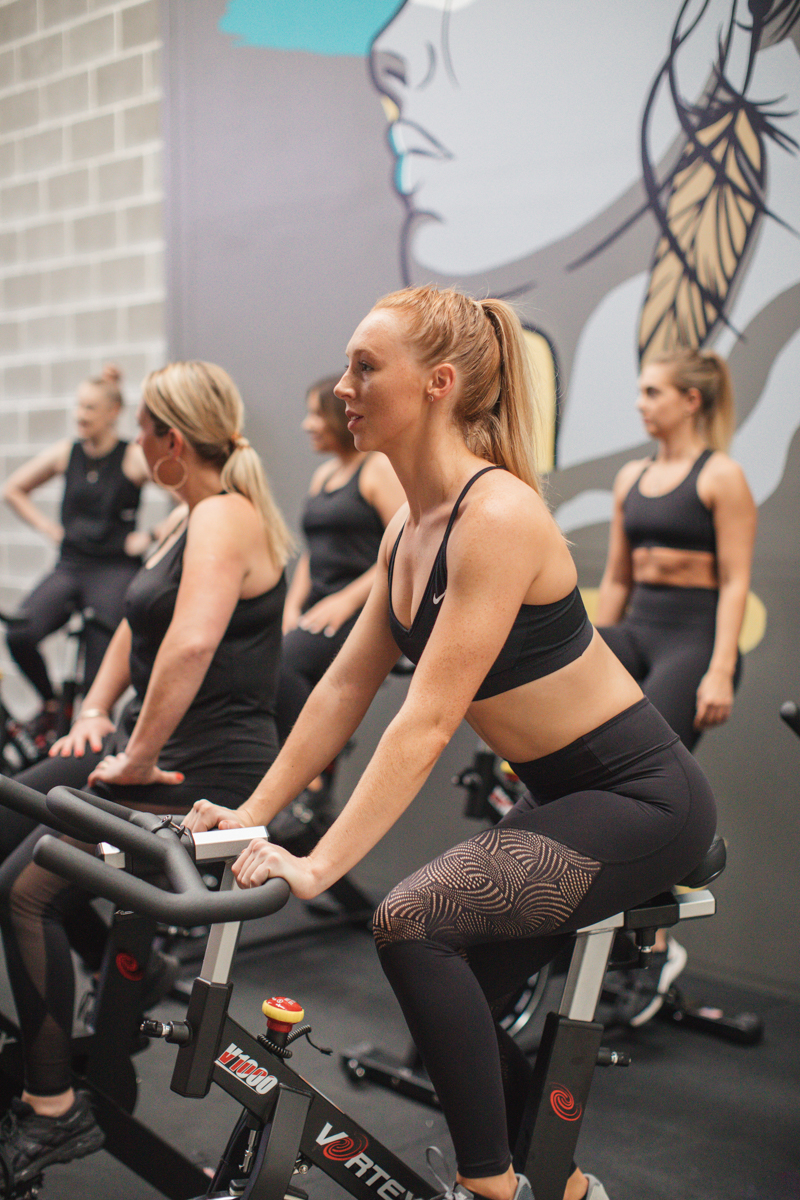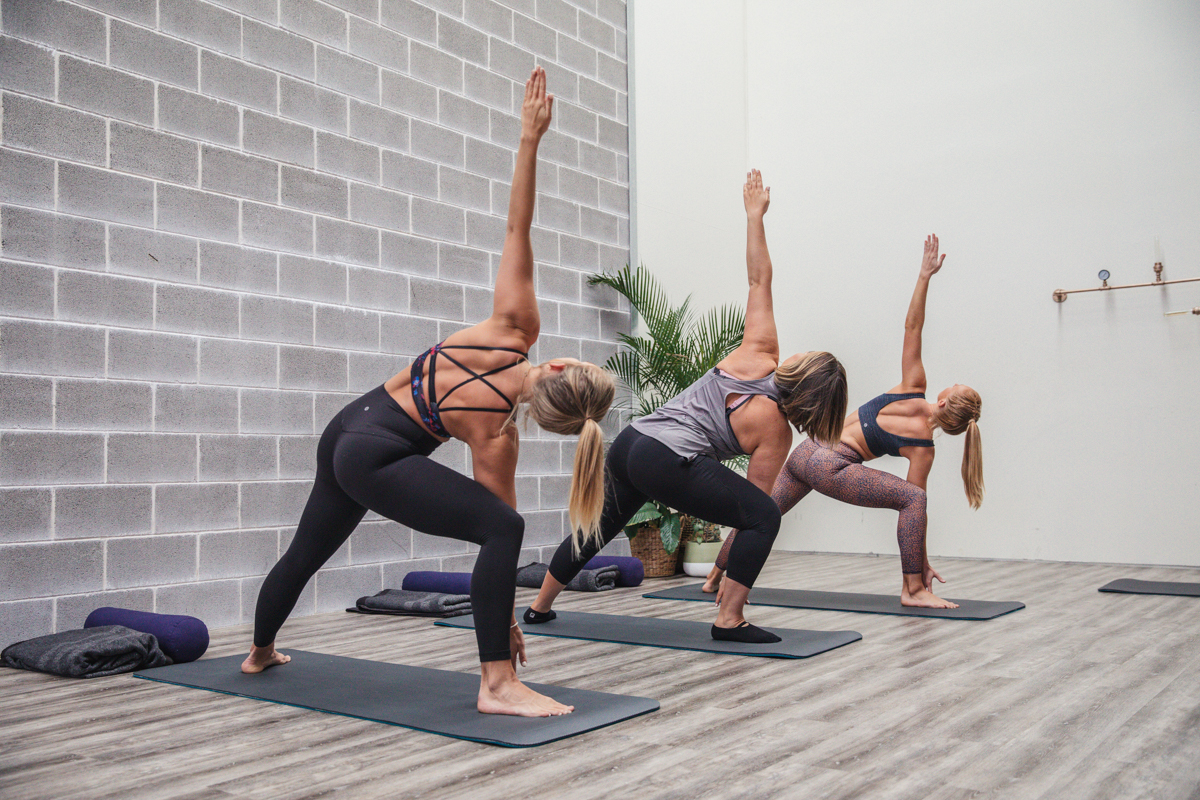 Yoga
Redefine your mind and develop complete body awareness through our flow Vinyasa Yoga class. Learn to relax your mind and body, allowing yourself time to recharge from the daily hustle of life.
Are your hips & hamstrings a problem?
Are you frequently dismayed by how tight your hips are?
Do you spend a lot of time standing, sitting, running, lifting weights or cycling?
Using a combination of myofascial release & muscle activation YOGA will help you develop freedom of movement & hip mobility.
This class is a MUST for any exercise program or a great start for those suffering from tight muscles & back pain.