Community
Testimonials – Spiritual Athletes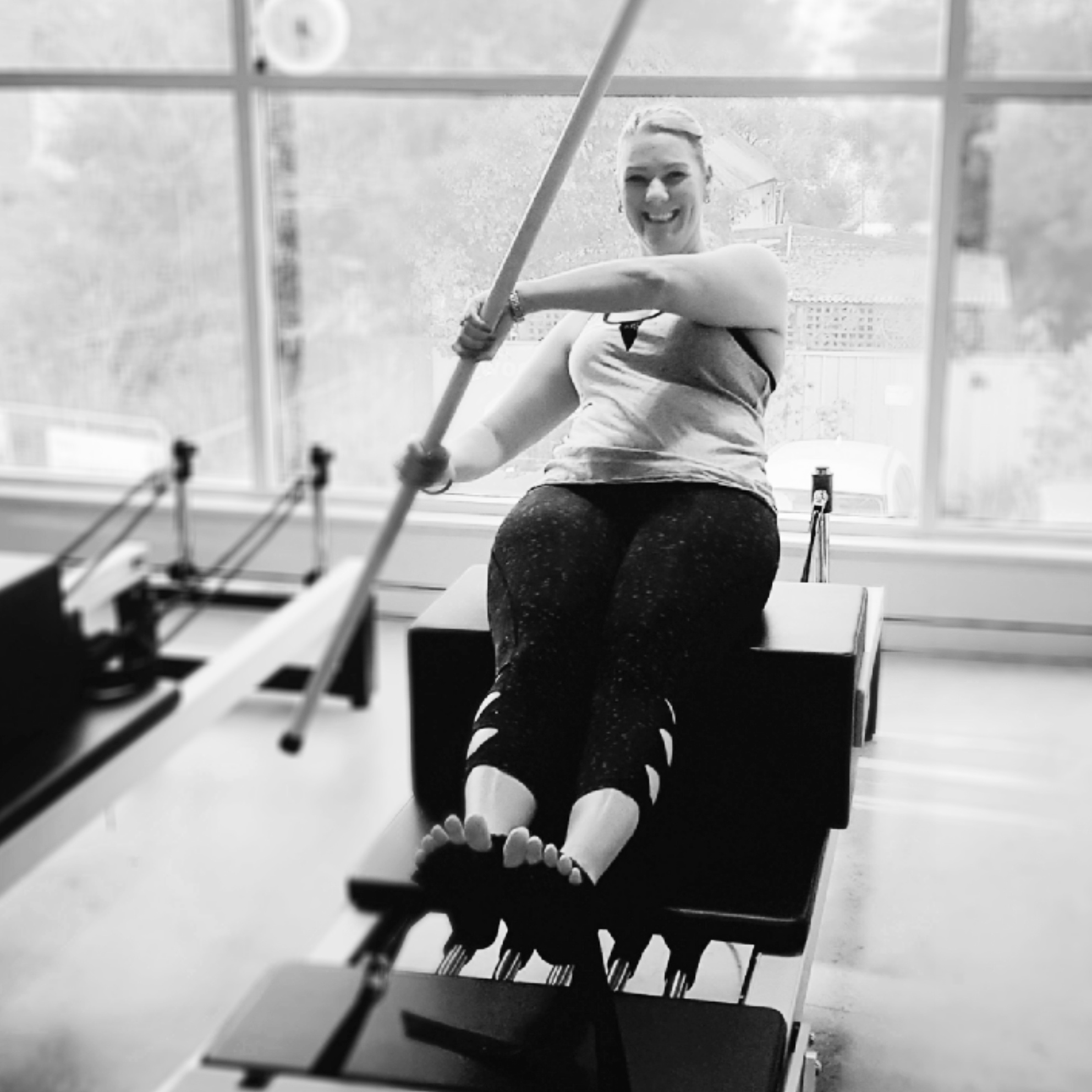 "I joined Spiritual Athletica, because I was looking for something low impact and holistic.  I have had a bad back for most of my life and I was tired of waking up with back pain. I love the small class sizes and the attention to detail that Amanda puts into every session.  She is always changing things up so you don't get bored .
The Pilates has been fantastic in strengthening my core without putting strain on my back and drastically improving my flexibility.  I am fitter, stronger than I have ever been in my life and this has allowed me to try Cardio and cross training for the first time.  Amanda has been exceptional in giving me the right movements for my level of fitness and because of this I have lost at least 2 inches off my Hips, thighs and waist!  Yay.   Love, Love, Love this place and Amanda!"
Vikki Ho, Spiritual Athlete.
"After three kids & complications after my last birth, my fitness was as low as it's ever been. I started with Pilates Reformer & now slot in some Cardio & Yoga classes too. Since starting at Spiritual Athletica I've now lost 20 kilos and feel amazing! I also feel as though I'm able to be a role model for my daughters health and fitness to as they love watching my involvement in my new passion- cheerleading, which is something I've never had the confidence to do before!" Bec Dunn- Spiritual Athlete.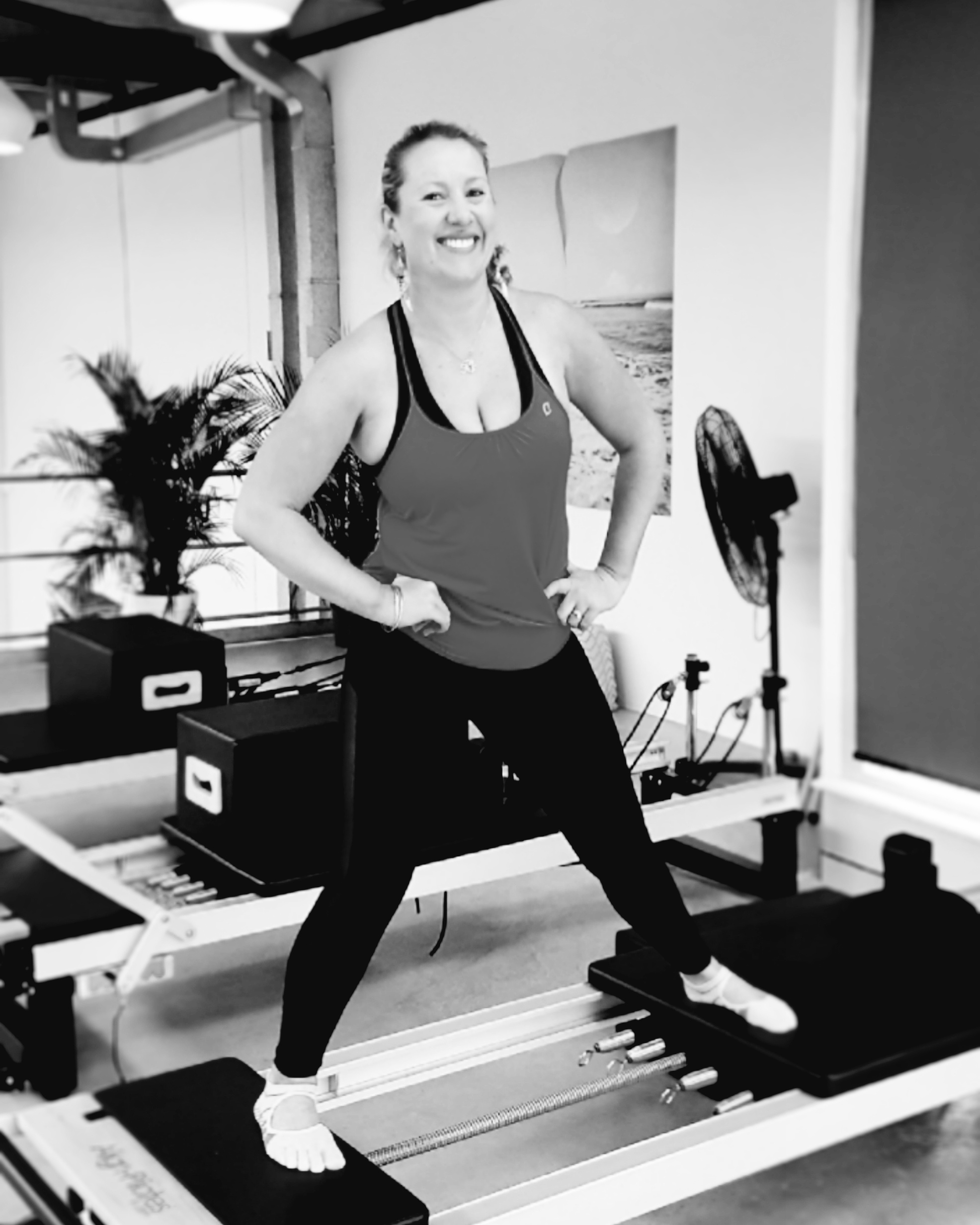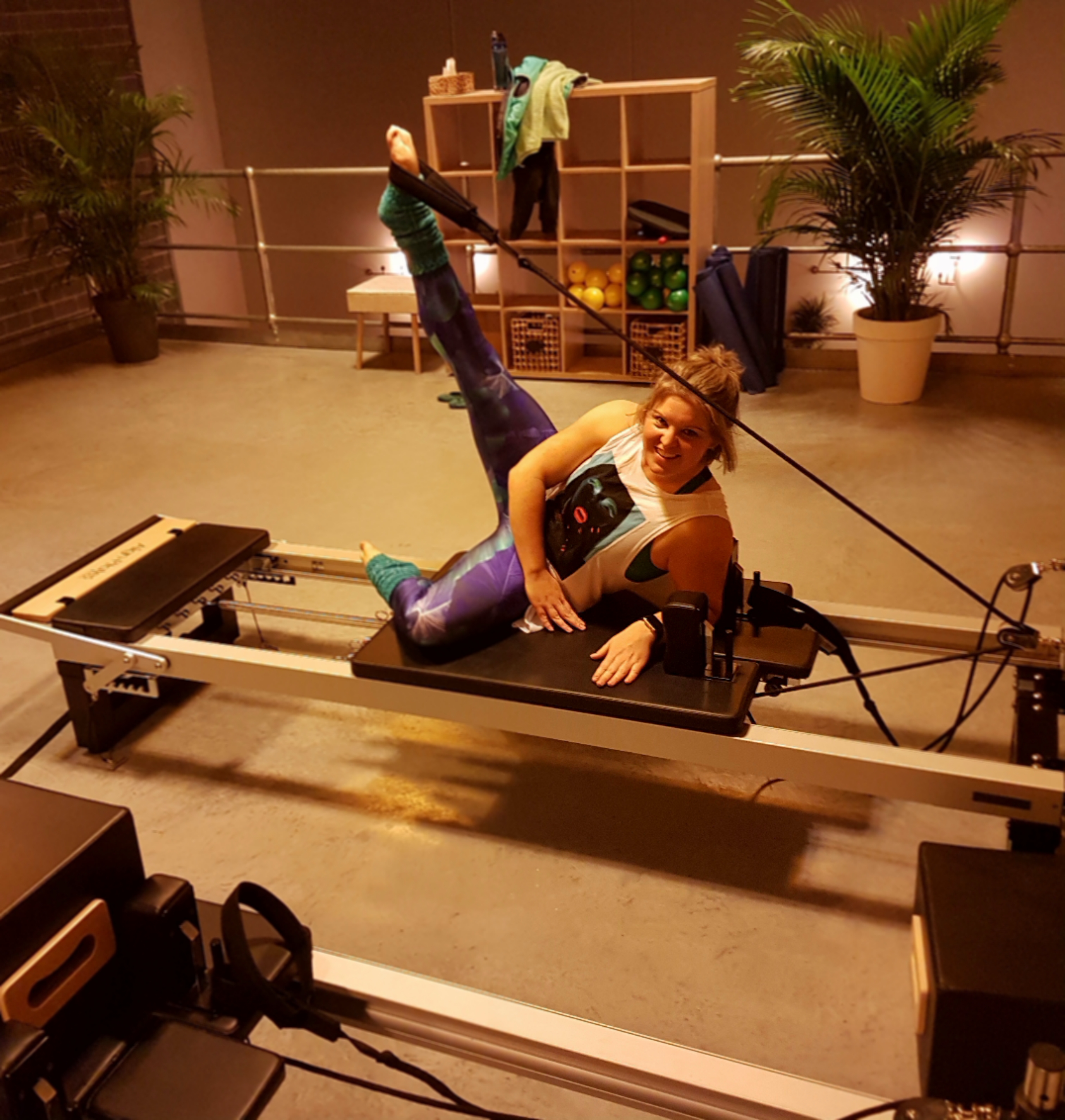 Spiritual Athletica has changed my world. As a single small business owner,  I was stressed out, struggling and sore. I made a commitment to balance in 2017 desperately hoping things would change. When I met Amanda and took in the atmosphere and philosophy of the studio I was pretty sure I'd come to the right place.
Starting with 2 Reformer classes a week, in a few short months the transformation was well underway and I was hooked. Improved core strength, posture, muscle tone and correction of conformational weaknesses all gave me a whole new level of functional mobility I never dreamed possible. It also supports and enhances the other active pursuits and passions in my life like horse riding and gardening.
I have always been a fairly active person, but have battled bouts of injury, lack of motivation, and had never found a sustainable, EFFECTIVE regime that I enjoyed enough to keep coming back to. Amanda and her trainers deliver caring, focussed, technical and challenging sessions that are small enough to be personalised and targeted. Best of all they are full of amazing, inspirational, everyday superheros and we never make it through a class without a good giggle.
With the addition of 1 cardio class a week, I'm getting closer to the dream body I didn't think I could have, but the bigger bonus is that I feel strong, calm, in control, pain free and so much more positive and motivated to achieve goals in all areas of my life.
I can't recommend it highly enough, if you're local – get down here and give it a go!